That old-school mechanic, the one by the side of the road, all dirty and with his body almost entirely under the hood, is long gone. Don't get me wrong, he got the job done, but times a changing, and at a fast pace. Nowadays, we get to see young, skillful men and even women fixing state-of-the-art vehicles in 30 minutes, just in time for the driver to enjoy a delicious lunch.
Clean, cool and sophisticated, the 21st century mechanic must have complete knowledge of everything mechanical, while also taking charge of the digital environment and diagnosis tools needed to identify problems, find solutions and have your favorite vehicle road-ready in no time at all.
There are plenty of tools, digital or not, precise, and imagined to help mechanics do their job well. However, no one ever thinks about the simplest of things and the impact of not having them around when you need them – the same goes for creepers.
No, this is not about horror movies or other science fiction characters, this article is about those quirky-looking things mechanics lay down on and move from point to point, underneath your car, while trying to fix what's wrong.
There is no one-size-fits-all and finding the right creeper will have mechanics put everything into balance – including their budget. There are creeper models for every budget and anything is better than working while laying down on an oily piece of cardboard, right?
Type of Car Creepers
Low Profile: featuring a very small ground clearance, this type is mainly suited for fitting into squeezed spaces while working underneath the car.
Z-Creeper Type: shaped in the form of the letter 'Z', this creeper will fold down and allow you to save up storage space. Z-shape creepers may also be used as a chair when you need one.
Foldable: foldable creepers are self-explanatory and represent a great addition to your mechanic tool kits.
Features Worth Considering
Easy-to-clean – they should never catch dirt easily. Creepers should be easy to use and equally easy to clean.
Adjustable Headrest – the padded headrest should definitely adjust, allowing the user to benefit from maximum comfort. In the long run, an adjustable creeper is the way to go.
Steel Frame Construction – speaking of durability, your creeper should be manufactured out of super-strong steel. It will handle a beating.
What to Look For
Ground clearance – the lower it goes, the better. A good creeper needs to have the smallest possible ground clearance; however, if most of your work is done on SUVs or pickup trucks, ground clearance will be the least of your worries.
Weight capacity – creepers should be able to support the user's weight. Most models on this list will easily handle at least 300 lbs. Please, do not exceed your creeper's rated weight limits. Stay safe.
Quality build – creepers made from high-quality materials will last longer; everything's usually made of plastic, but it's the quality of the plastic used that matters. Feel free to keep away from cardboard or wood backing; not a recommendation we are willing to make. Also worth noting is that the wheel's materials, diameter, and joint reinforcement will prove vital in making the proper decision as well.
Portability – the smaller the creeper's weight, the easier it will be to carry around. A compact shape will help out when it comes time to store it. You get the idea.
Comfort – Features like lumbar support or head padding will help you achieve a more comfortable position when you're fixing a car. Since comfort levels differ from person to person, you should pay attention to your posture before making a purchase.
Type of use – there are several configurations available on the market, depending on what the creeper was meant to do.
The Best Creepers for Mechanics:
Are you ready to read more about the best creepers on the market, right now? Let's go for it.
Able to handle 350-pound mechanics, the PT Performance Black will keep you company for hours on end while you fix your car, or others'. Backed up by a steel frame, this creeper will also fold down and allow you to enjoy convenience while on the move, and it can save up on storage space.
This excellent creeper was designed to be weather-proof, light, as well as comfortable enough to allow for a power nap. Equally ideal for your personal garage and for automotive professionals, this thing will have you feeling the proper vibe while fixing your car.
The aforementioned steel frame is complemented by heavy-duty fresh weave fabrics, adding to the overall strength and coolness of this creeper. Featuring a unique body fitting and padded headrest, it will grab your attention in no time at all.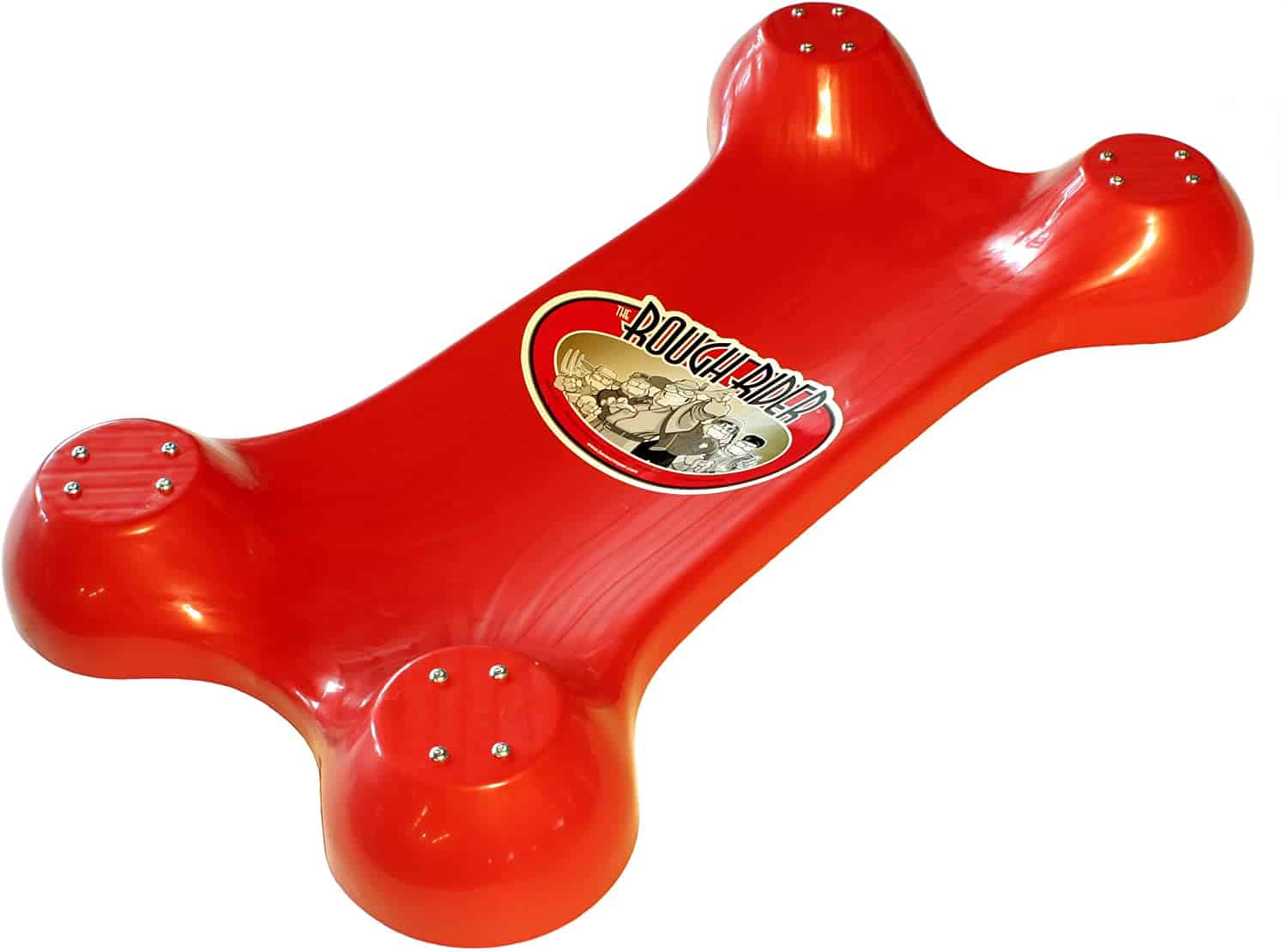 Pretty much self-explanatory, this creeper was intended for professionals. Showing off giant 5-inch wheels, there is plenty of ground clearance to talk about, thus allowing mechanics to work in outdoor spaces, with no trouble at all.
The 400-pound weight capacity, the comfort it provides, and the fact that it will not tip over makes this creeper suitable for use by mechanics even in the military and the police. Please note that customer reviews have placed this particular item on top of all-around references.
The aforementioned 5-inch polymer tires will allow this creeper to move over meshes, splits and more without slowing down, not even a little bit. The Bone will set you back around $115, offers a padded seat and headrest, and will keep you going for hours on end. Sold.
Easy to maintain and designed for indefinite use, this durable creeper is cool simply because it will smoothly convert from a creeper to an air seat and back again. Don't worry, it's quite comfortable too, thanks to thick padding cushions.
These cushions will not impede you in your duties, as you move throughout the garage while aiming to satisfy your customers. Moreover, six swivel casters were added for maneuverability and convenience.
The Pro-Lift C-2036D is an exceptional tool to have around the garage. Made in the US out of easy-to-clean materials, with each wheel able to handle 300 lbs., this creeper is unique and innovative, not to mention quite affordable.
Showing off an ergonomic design this creeper was meant to be super easy to use, with a low profile and a quality build. Riding low, as low as it gets, this creeper will prove most useful for those hard-to-reach corners and workspaces where working from seems impossible.
With a thick padded bed, for that extra comfort that we all crave, while delivering incredible mobility levels, the Omega 91000 is in a class of its own. It will, quite easily, transform from a stool to a creeper, and that makes it perfect even for a quick lunch break.
The Omega 91000 is tough enough to handle as many as 450 lbs. and is supposedly best suited for those of you working on trucks – true mechanics will love this one.
If you're truly passionate about fixing or modifying cars and it's something you enjoy doing for hours and hours, this mechanic's creeper is the one for you. Constructed out of a tough steel material, this thing will handle anything you can throw at it.
Sitting on six-wheels, with an adjustable headrest allowing for maximum comfort, this creeper truly delivers on its promises. The swivel casters allow for outstanding mobility and ease of use, while working underneath your car.
Considering that the Torin TR6452 will set you back at less than $40 and that it has plenty to offer for that kind of money, you should definitely get one.
Mechanics, take notes – this creeper will remain with you for quite some time; it will see the future. Manufactured using blow-molded plastic, tough as steel yet impervious to rust, this tool will keep you company for much longer than anticipated.
There are no folding features to detail, although the plastic design has become quite appreciated by professionals: a 1-inch ground clearance, chemical-resistant, and all-around reliable. Who could say 'no' to that?
Why would they? This thing may look basic, but it will handle its business, again and again.
Widebody and boasting thick padded cushions – that sounds like a wonderful way to begin describing your supercar's interior. However, we are focused on a professional's tool here: a heavy-duty creeper featuring a low-profile design.
Lowriders have always been cool, and the same goes for this creeper. Comfortable, thanks to the cushions and its large wheels, this automotive creeper also comes with a wide contoured deck.
Since there are no pinch points to talk about, the Traxion has proven to be very stable, just what a busy mechanic needs to get the job done.
Some have named this the best creeper ever, but we'll leave that for your appreciation. Meanwhile, we do have to mention that this affordable tool will make for a great companion while working your magic on your car.
Durable and comfortable as any other pricy option would be, this creeper promises to satisfy your preferences and also be easy to clean once the job is done – that red shade should always be visible.
Boasting a rugged attitude complemented by an ergonomic design, this creeper rides on tough 3-inch rotating ball bearing caster wheels, making for smooth movements as you search for that ideal spot to make it happen.
This foldable mechanic creeper was designed to feature a heavy-duty steel frame construction, making sure strength and durability will not be something mechanics will have to worry about.
The innovative swivel casters promise easy mobility, while the high-quality creeper also delivers comfort. An amazing black padded headrest complements the powder-coated Z creeper, making everyone's day and work that much easier.
Oil resistant, able to handle big weights, and foldable, this thing will quickly become your favorite tool inside the garage. Moreover, customers have been praising this Z creeper's padding, which allows for many hours of work in complete comfort.
Very compact and small enough to fit in tight and possibly cramped up areas, this creeper will help you get on with your business wherever you are. Thanks to the unique tubular shape it was based on, this tool and its amazing flat body will make any mechanic smile.
This creeper was designed to move effortlessly for about five feet before requiring the user to reposition it – yes, you have guessed it: there are no wheels or ball bearings to talk about.
Impervious to punctures and standing proud before chemical agents, this creeper is as tough as they come, even though it has no padding worth discussing; tough men are all about ruggedness and attitude, right?
Light on its wheels, this oil resistant creeper has often been associated with a 'super' adjective. Easy to handle and haul, while also featuring a padded headrest, this creeper will quickly prove to be a worthy companion.
This performance tool will face as many as 400 pounds and laugh in the face of danger. It will fit almost all mechanics, since it is 40 inches long and 26 inches wide, and will allow them to smoothly move from place to place thanks to the fitted swivel casters.
Low and ready for anything you could throw at it, this creeper will treat users with back problems in a gentle manner. Designed to be extremely comfortable, this garage/shop tool was properly tested to deliver nothing less than proper strength.
Easy to move around, thanks to the urethane rollers that added maneuverability, this creeper will feel like a grown man's toy. With a surface intended to be untouched by oils and various solvents, the LI93102 will perform decently and will allow the mechanic on the go to properly handle his or her business.
Those of you working as mechanics for more than fun or singled out projects, know the strain and pain this job comes with. The creeping position will, in the long run, put effort on the head. The team behind this creeper thought exactly of that, which is why an adjustable headrest is part of this offering's features. Built upon a steel C-Frame, this creeper will turn into a chair just when you need it most.
Easy to use, while featuring a padded seat as well as under-seat storage – did we mention the padded cushions? – this creeper will have you feeling comfy and relaxed. A memory foam padding was added to prevent any back pain to ruin your evening, once the working hours are done.
Experience and time spent fixing cars will teach you one thing – no work done on your car will save you from pain and some of the strangest working positions before your vehicle runs smoothly once again.
As such, true car enthusiasts require a versatile tool that will have them feeling pain-free at the end of the day. This creeper promises a folding chair configuration, one that would make other manufacturers on the market feel envious.
Showing off a low-profile design, complemented by an adjustable body style suitable for various positions, this creeper is a mechanic's best friend. Let's go to work!
Basic by nature, the Lisle 95002 creeper is what most people refer to as 'cheap', but that would not be the best of words to describe this tool. Just as the name implies, this creeper was meant to be foldable, with soft padding and no wheels, making it best suitable for use over rough surfaces.
Its foldable nature makes the 95002 creeper easy to store, inside your car or in your truck's bed. Let's not forget – feel free to feel relaxed and ignore any debate or discussion about weight limitations when referring to this creeper.
Featuring quality stitched vinyl foam pads, this tool will also deliver optimum comfort and durability. Sure, the lack of wheels will have you feeling stuck but this creeper has way too much going for itself to be ignored.
Frontier CP40A Foldable Mechanics Creeper
A unique model, this Frontier model is more about comfort than anything else. Here we have a foldable mechanic's creeper, manufactured out of high-grade 18-gauge steel tubing.
In translation, you get a durable tool – one that will prove to be equally impressive when it comes to comfort, thanks to a long-lasting fabric and a soft cushioned pillow. The rugged frame also comes with four 2.5-inch casters that allow for smooth movement across your garage floor.
Standing at 40 inches, this foldable creeper will have no trouble in finding a place to rest in-between jobs. Bragging about a maximum weight capacity of 250 lbs., the reasonably-priced Frontier CP40A is perfect for mechanics always on the move.
Weighing in at 13 lbs. and able to cater to 300-lbs. mechanics, the GearWrench 86995 is one of the best budget creepers on the market today. Packing a few extra features, this garage / shop tool could not have been missing from our list.
The 40″ backboard will have tall mechanics feeling comfy, while the ethylene-vinyl acetate padding in the headrest and mid-lower back will support the aforementioned purpose of this creeper. This GearWrench creeper was constructed from a single piece of plastic composite material, which in turn adds to overall durability. Speaking of which, six 3-inch ball-bearing casters will ensure limitless movements.
Furthermore, two metal plates on the headrest's sides will prove to be ideal for magnetic lights to be mounted on. Did we mention the special storage compartments for hand tools? Yes, this creeper has those to show off, as well.
There you have it, these are the best creepers for mechanics right now. Which one do you prefer?